The Dynamic World site allows you to view land cover around the world on current maps and with a resolution of 10 meters. Never seen.
A forest that disappears, a river that overflows, a park built, a city that grows… Changes in land use are crucial data for all those who have to manage our planet's resources, directly or indirectly. And in this area, Google has just hit hard, with the launch of "Dynamic World". Based on Google Earth, this service presents land cover around the world on maps that are only a few days old and with a resolution of 10 meters. Given the rate of topographic changes, we can therefore say that it is real time.
"Dynamic World is one of the largest global land cover datasets produced to date, and is the first of its kind to offer 10 meter resolution in near real time," points out Google in a blog post.
To experience this new service, just go to the "dynamicworld.app" site. You can then select your region of the world and zoom in as you would on Google Earth. The app will automatically add the nine referenced land cover types: water, trees, grass, submerged vegetation, agriculture, brush, buildings, bare land, snow/ice. And that's not all. By indicating a start and end date, it is possible to compare the evolution by a simple drag of the mouse, as can be seen here, with the Guérande peninsula in Loire-Atlantique.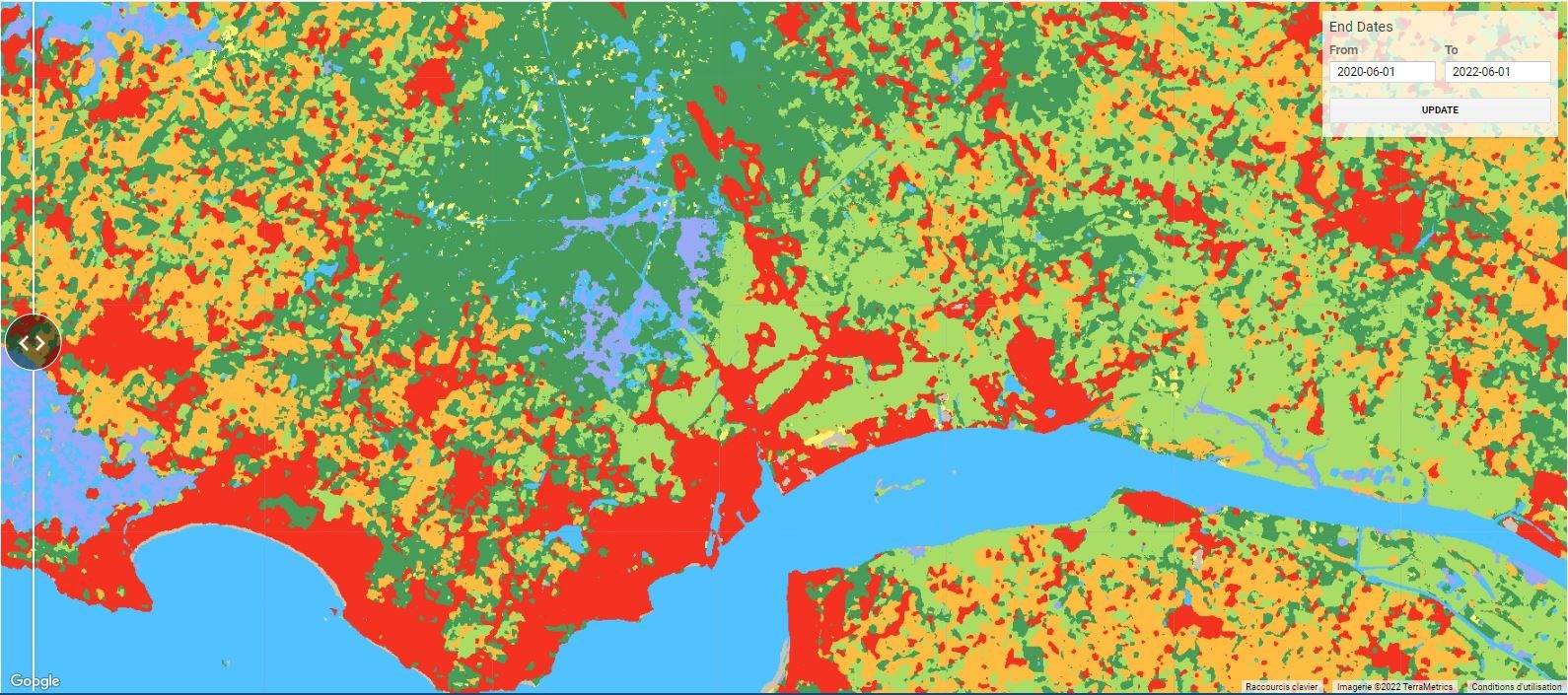 For comparison, the government's geoportal only allows you to view maps dating from 2019, and only for certain regions of France.
This does not mean that the Geoportail service is bad. Land cover data takes months to generate and updates are usually only available on a monthly or even annual basis. Google is so fast because land cover is calculated by an artificial intelligence capable of differentiating topological features on a map and cataloging them into one of nine land cover types.
"Thanks to our artificial intelligence model analyzing images from the Copernicus Sentinel-2 satellite as they become available, more than 5,000 Dynamic World images are produced every day, providing land cover data from June 2015 to as recently as two days ago"says Google.
And since Dynamic World data is completely open, researchers can use it to create their own maps, adding local and specific data for example.
Source :
Google