Out of 14,000 announced reservations, there would ultimately only be 401 pre-orders confirmed by a deposit for the FF 91 model. Faraday Future continues to believe in its chances in the electric mobility market, but it looks more and more like a impossible mission.
What was to be a flamboyant Tesla competitor continues to row for survival. Last December, the Faraday Future brand finally seemed to get its head above water, and announced the imminent start of production in its new factory. The financial report for the first quarter of 2022, presented on May 23, shows that the reality is not so encouraging.
Faraday Future has several times communicated the figure of 14,000 reservations reached, from the first announcements of the launch of its FF 91 model. Except that these figures did not correspond to anything concrete, since only 401 reservations were made including a deposit of 1 $500 (€1,400) or $5,000 (€4,600) depending on the finish chosen. These false announcements misled the brand's investors. An internal investigation was launched to shed light on the real situation, which prompted several senior executives to resign in February.
Not so easy to go from concept to production of the vehicle
Several new startups had dazzled investors by positioning themselves as credible competitors to Tesla. While some of these new players have finally moved on to vehicle production, like Rivian and Lucid, others are still mired in difficulties, like Faraday Future or Byton. Others, like Dyson, have thrown in the towel altogether.
The most sensitive stage for all these new car manufacturers is the production of their models. It's not enough to design attractive models, to promise enticing performance, and to integrate ever more technologies into the concept cars presented. You still have to build a factory, or join forces with a trusted partner, to do so. Microlino, which we told you about recently, was also in this complicated situation. This moment when the public seems receptive to the project, but the Rubicon must be crossed to be able to deliver the models to customers, is essential.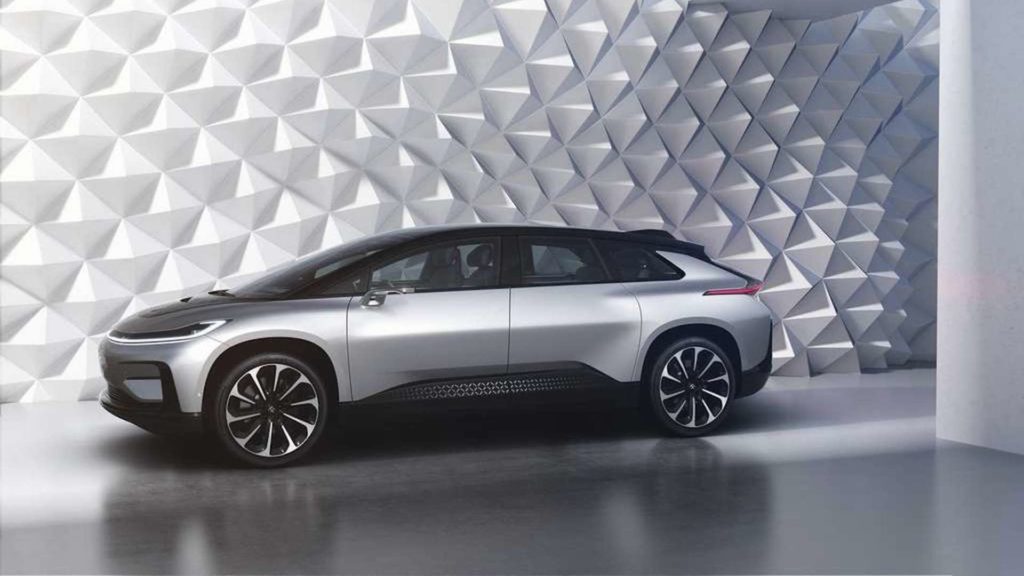 To mark the spirits, Faraday Future had organized a little standing-start race where his FF 91 beat the Tesla Model S of the time, in 2017. Since then, a lot of water has flowed under the bridges, and if the FF 91 should be innovative in 2018 , it is not certain that the model will still be so popular in 2022. Which probably explains why pre-order volumes are so low, while competitors show much higher scores.
An update on the situation of Faraday Future
Financially according to its quarterly report, Faraday Future reported an operating loss of $149 million in the first quarter of 2022. These losses are attributed to the strengthening of its engineering, design and testing departments, in addition to the increase in staff.
The brand started its factory at the end of 2021, it also has a first showroom in Beverly Hills. She would be looking to open a second store. The first vehicles that should be delivered by summer 2022 are now announced for the third quarter of 2022.
With at best 401 vehicles to produce, the production tool will not have to provide for too rapid a ramp-up, which should ultimately arrange Faraday Future's business well. Remember in passing that despite the payment of a deposit, reservations can be canceled by the buyers concerned.