The Tesla Cybertruck was out, on the occasion of the inauguration of a Tesla Megapack project. Enough to allow us to discover an interior that has evolved since the last prototype and a style that really does not go unnoticed.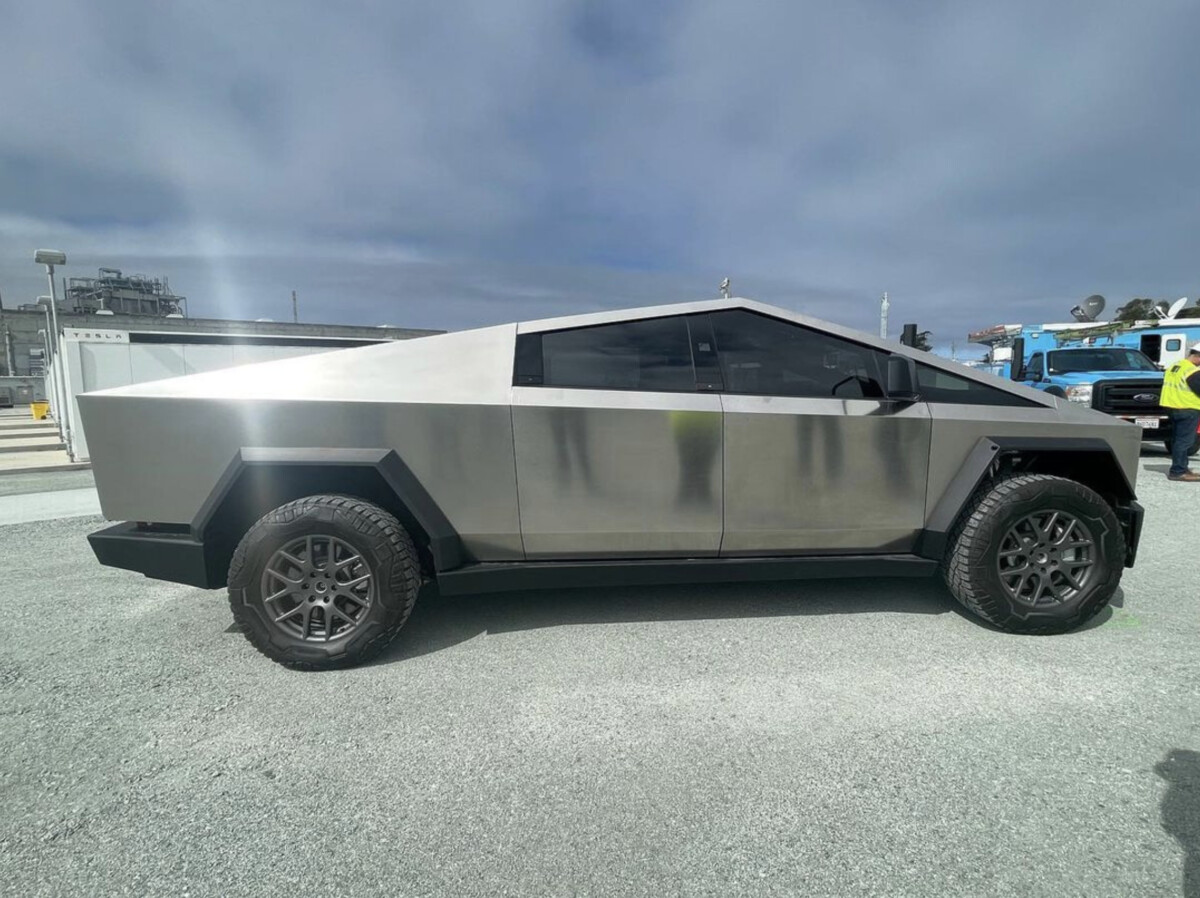 Tesla's future pickup, the Cybertruck, makes a few appearances at brand-related events. The opportunity to see the evolutions of this vehicle, still at the prototype stage. This is what happened during the inauguration of the 730 MWh Tesla Megapack, making the Californian electricity network more reliable, in particular to avoid regular power cuts. In short, it is a smart energy storage solution designed by Tesla using LG batteries.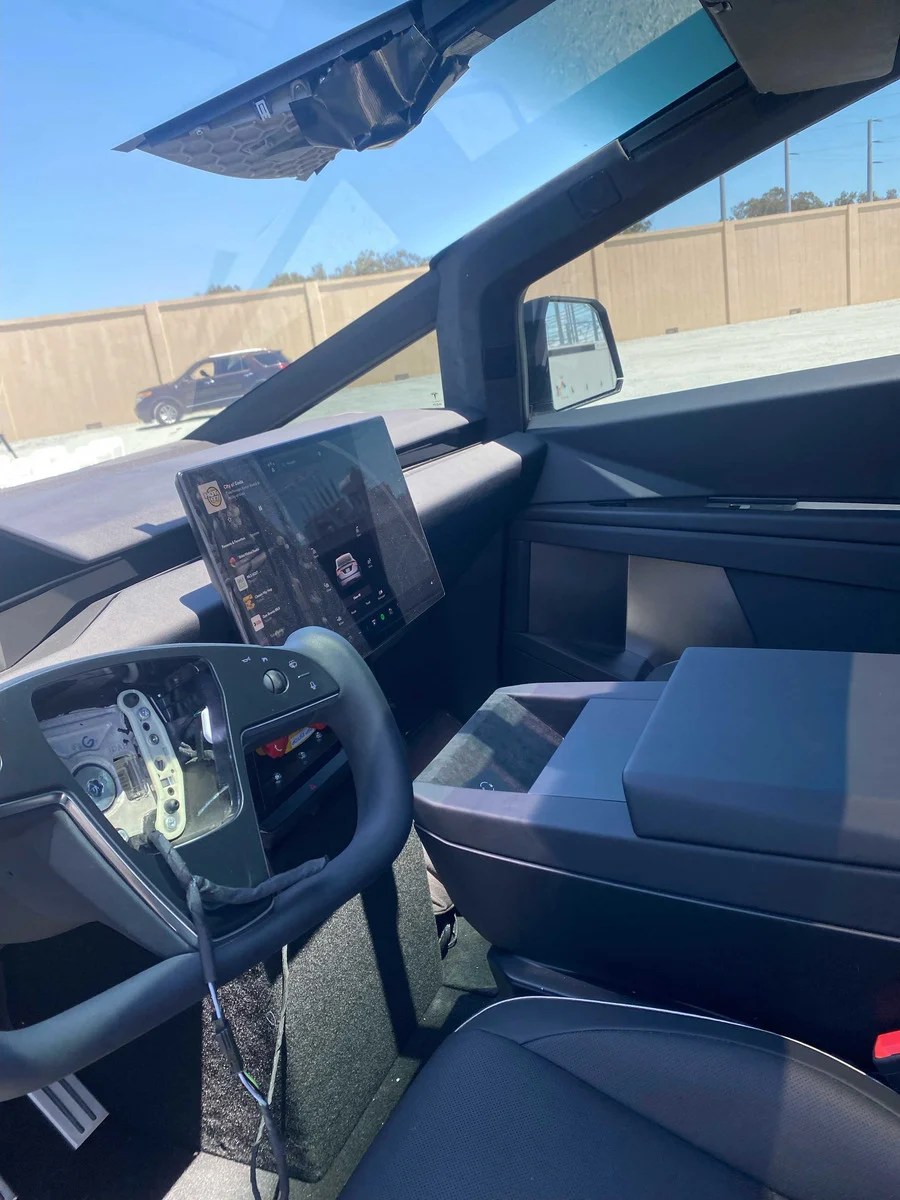 During this inauguration, those present were able to see Tesla's Cybertruck with two new features. The first is the use of a single wiper, but smaller than on previous prototypes. Is it therefore retractable to allow the entire windshield to be cleaned? The second novelty is a slightly revised interior. There is indeed no 3rd seat in the middle, between the driver and passenger seats, but a very wide central armrest.
On the inside, we also see the famous Tesla "yoke" steering wheel, but without an airbag inside, proof that we are facing a prototype vehicle. The central screen appears to be running a version of Tesla's operating system intended for the Model X.
To be able to drive with the Tesla Cybertruck, you will have to be patient. The American pickup was delayed, to allow the Model Y to get out in time. In any case, the Tesla 4680 cells (which Panasonic has just delivered in prototype version to Tesla) will also have to be available en masse. This should not be the case before 2023. Competition is already very active in this segment with the Rivian R1T and the Ford F-150 Lightning.
---
To follow us, we invite you to download our Android and iOS application. You can read our articles, files, and watch our latest YouTube videos.